Apple announced the next operating system for their desktop and laptop computers, It is called macOS Monterey. macOS Monterey seems to be a promising operating system compared to the older versions of the Mac operating system. The design is smooth, major updates have arrived at the safari, maps, developer kit, and many more coming.
Although right now Apple has only released the beta version of the macOS Monterey to the developers soon the public beta will be available for the basic users. Then you can test and experience the new operating system for the Macbooks.
As always apple will allow free upgrades to the users to upgrade to the newest operating system they released. All though I am assuming myself the required hardware will be the same as the macOS Big Sur.
macOS Monterey System Requirement
Every time apple releases a new operating system, the hardware requirement changes with it. The same thing is with macOS Monterey, you can have a look at the below system which can support the macOS Monterey.
12-inch MacBook (2015 and later)
MacBook Air (2013 and later)
MacBook Air M1 (Late 2020 and later)
MacBook Pro (Late 2013 and later)
MacBook Pro M1 (Late 2020 and later)
Mac mini (2014 and later)
Mac mini (Late 2020 and later)
iMac (2014 and later)
iMac M1 (2021 and later)
iMac Pro (all models)
Mac Pro (2013 and later)
macOS Monterey New Features
Compared to the previous years the list of features of macOS Monterey is not a a lot and their are some major updates.
1- Shortcuts
Apple has brought the shortcut functionality to the macOS Monterey. With this, you can set automatic everyday tasks. you can manually set them or use the preset options.
You can be enable them via Siri without using your hands, or you can import Automator workflows with Shortcuts.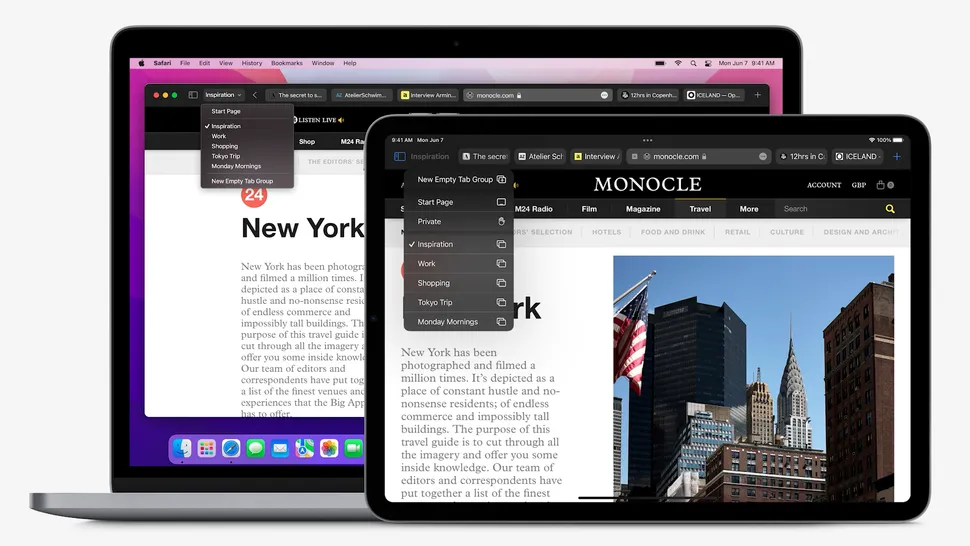 2- Safari
Apple has redesigned safari for macOS Monterey. Toolbar is refined, tabs which is a new features has been added, and finally you can use the tab groups and sync them across all the devices.
Tabs and group tabs are usefull for users who happen to have the habit of searching a lot and opening and a lot of tabs. You can save the tabs or even the group tabs, provide them a name and share it with the other devices. The good thing is, you can save those tabs for later viewing without bookmarking.
How to download and install macOS Monterey?
Here in this post I will show you how to download and Install macOS Monterey on Your Macbook Pro.
1- If you have a developer account, go to developer.apple.com and sign in, if you don't have a developer account you may register for a new one.
2- You have to download a tool called macOS Developer Beta Access Utility.
3– Once the dmg file is downloaded on your computer, double-click to extract it and then click on the install button to install the software.
4– Once you passed every step of the installation, your computer will restart.